ECT Cap Torque Tester
Mikrometry cap torque tester is an intelligent multi-functional measuring instrument that is designed for testing various kinds of bottle lid torque. Bottle cap torque tester is mainly used in testing and calibrating tighten force, parts torsional destructive testing, etc.The bolt tension tester is easy to operate, with high precision and complete functions. Cap torque meter is widely used in various kinds of electric, light industry, machinery manufacturing, research institutions, etc. Our bottle torque tester's qulity deserves your trust.
The cap torque meter tester is a kind of torque meter gauge designed to measure the applied and removed torque of bottle caps which can effectively grip containers of various shapes and sizes, while the optional flat and adjustable jaws provide a unique profile. Bottle cap torque tester made by our measuring instruments suppliers has sturdy aluminum design and simple intuitive operation including a series of complex productivity-enhancing functions so that it can be used in laboratories and production environments.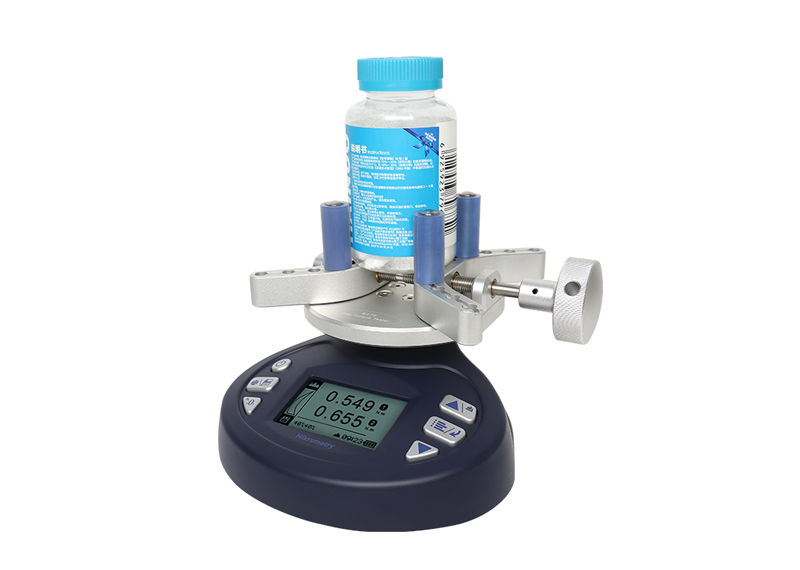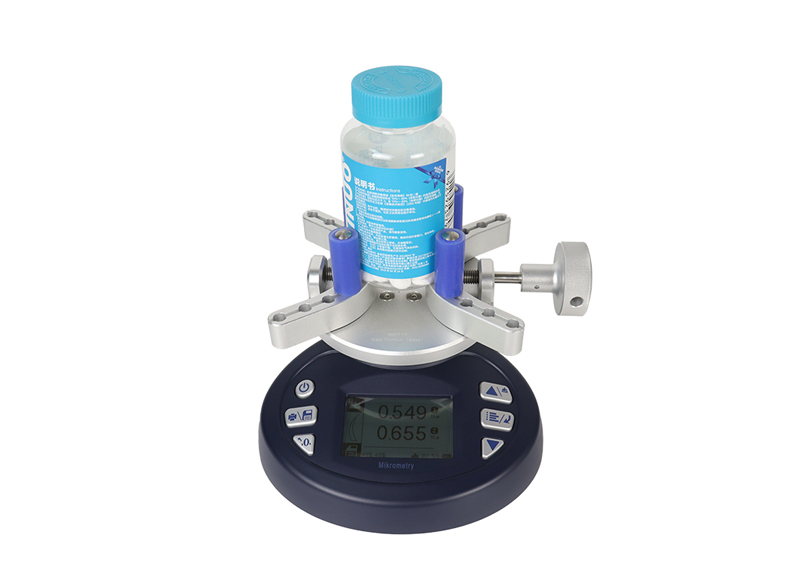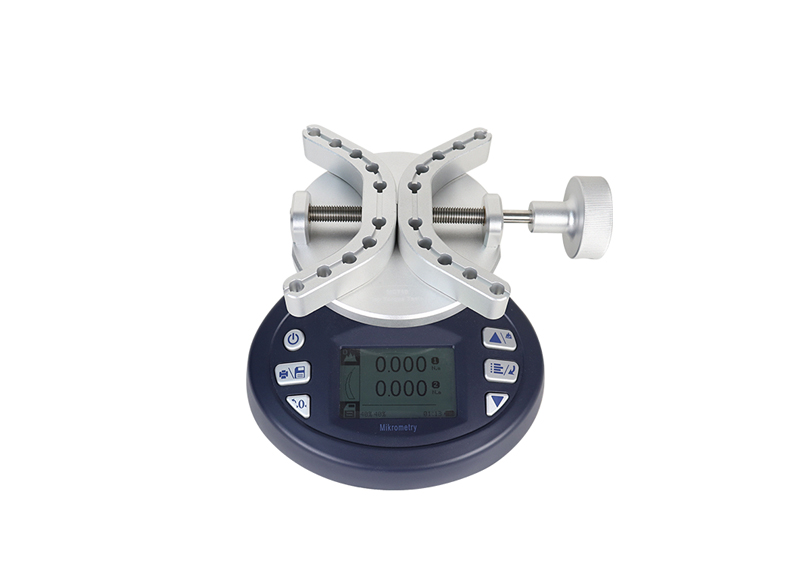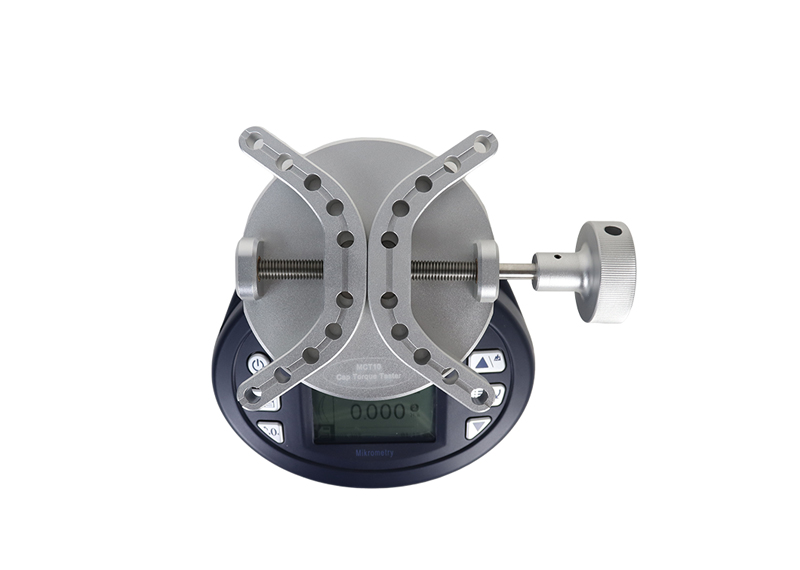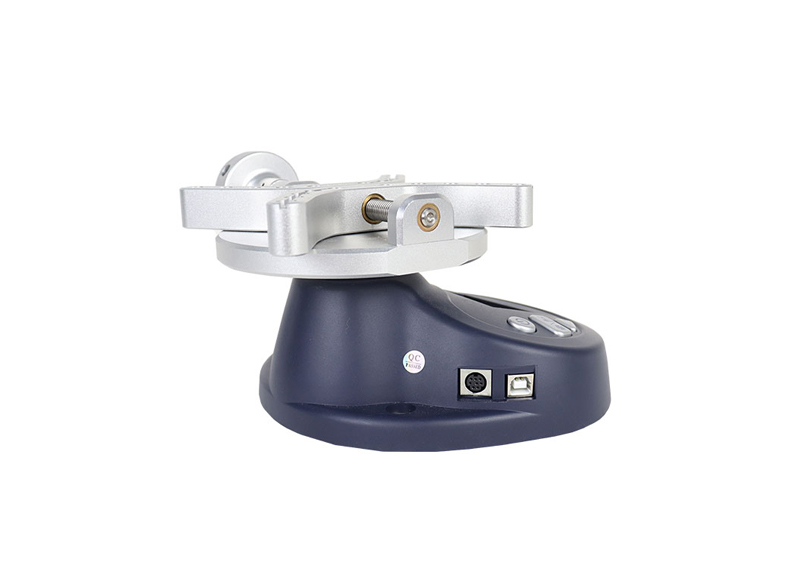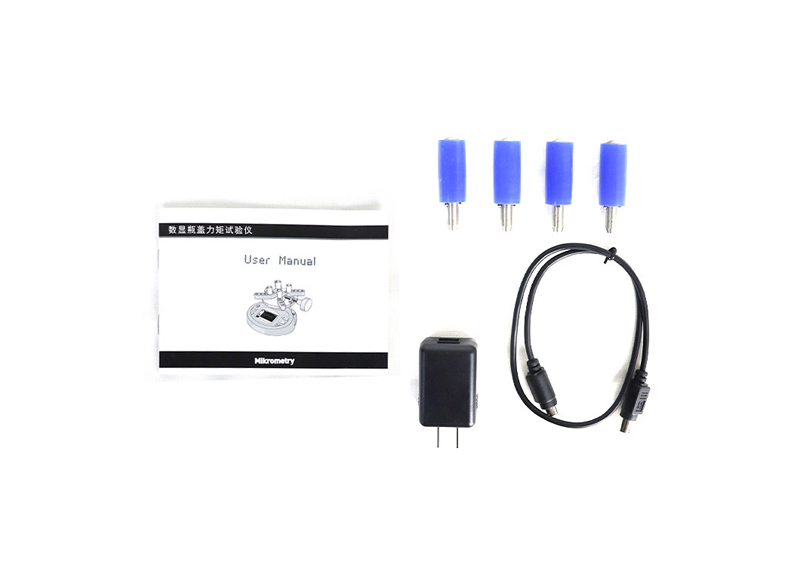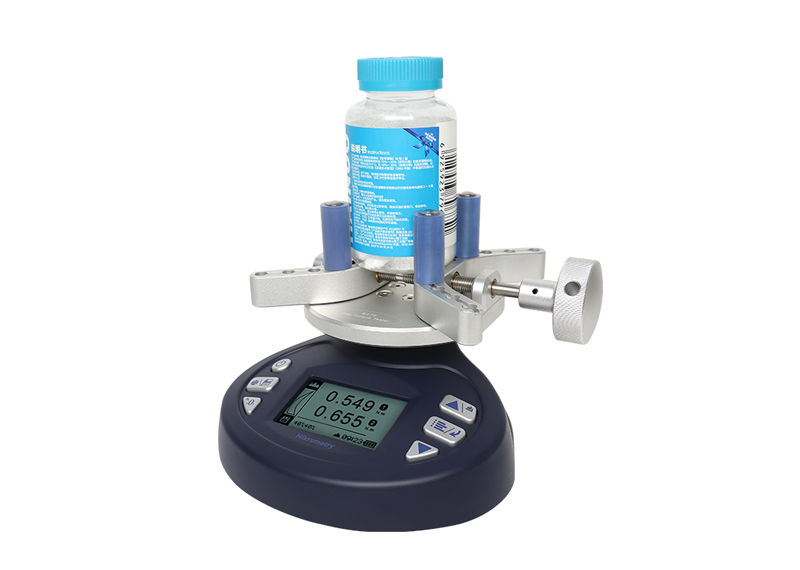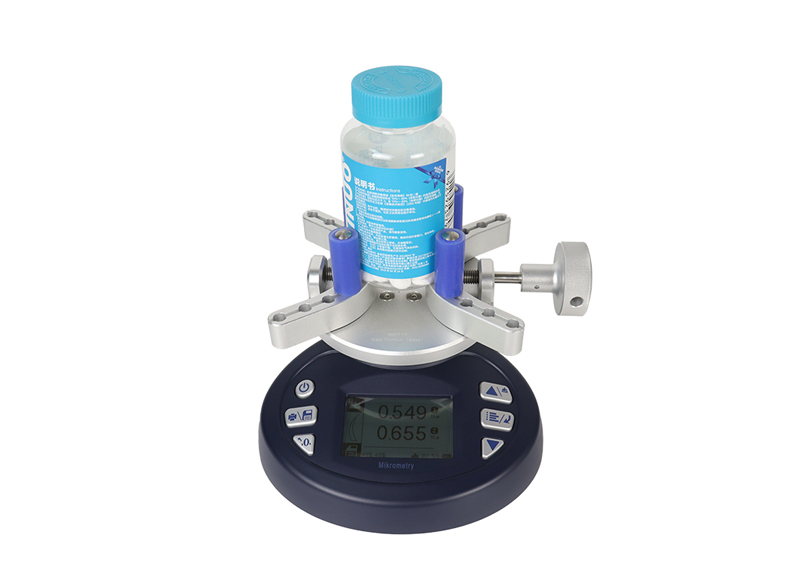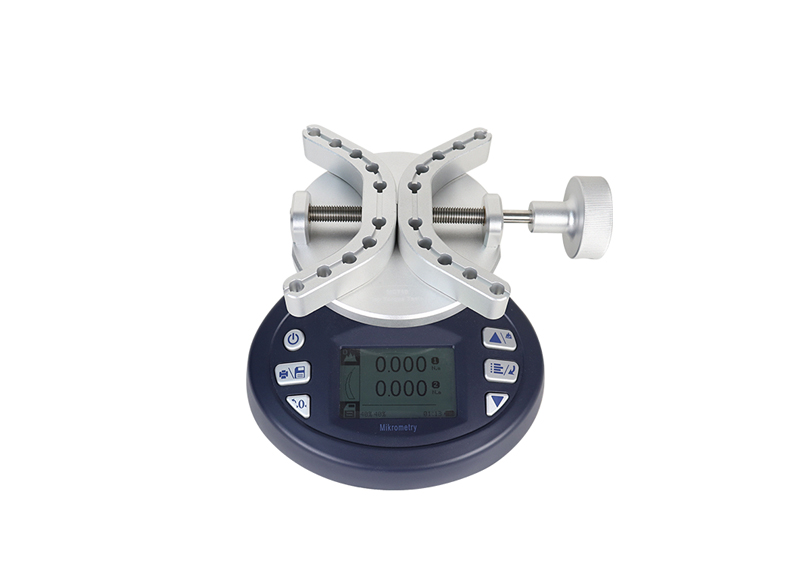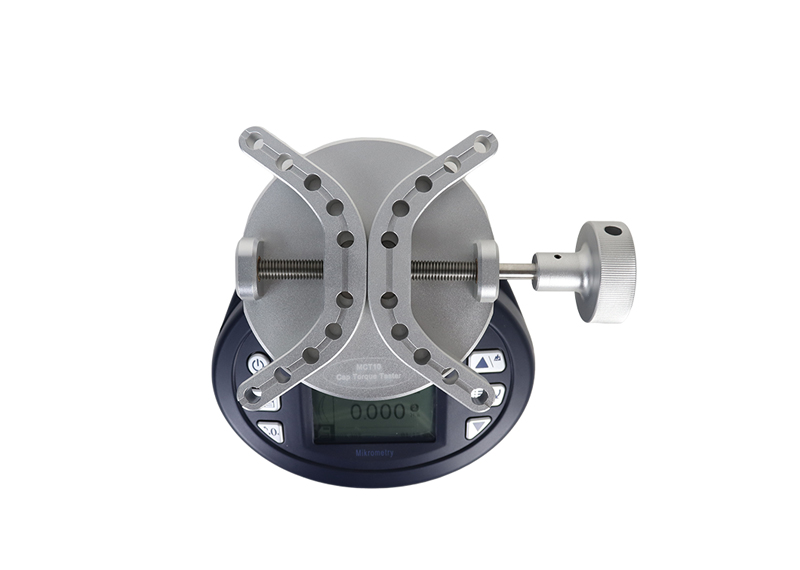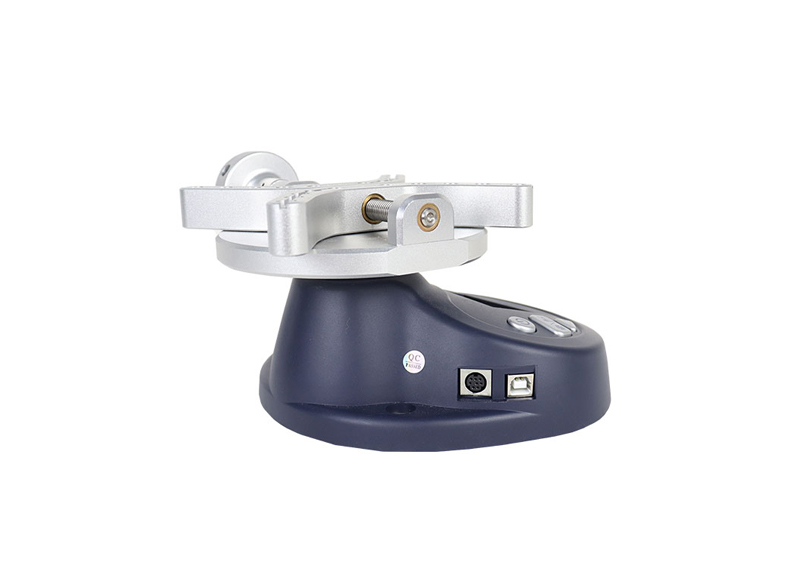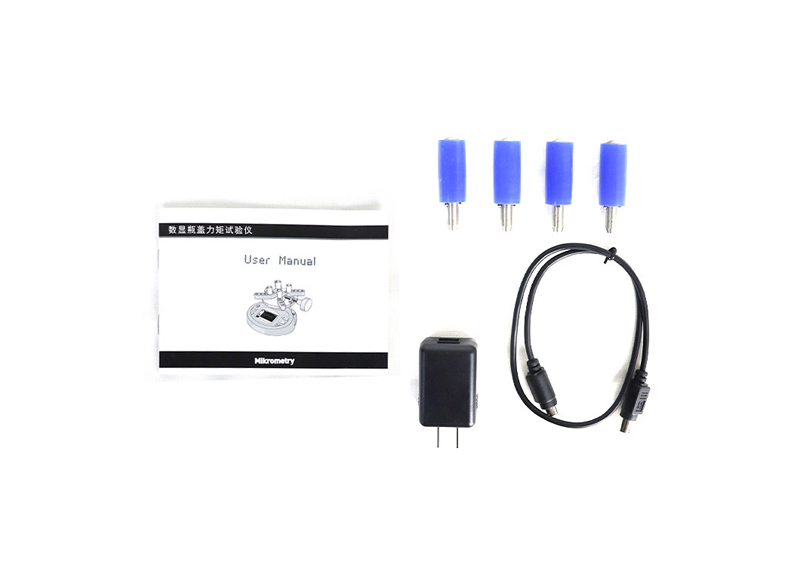 Feature Of ECT Cap Torque Testers
Clamping Range: Φ19.5~Φ190mm

Curve or digital display modes

Calibration certificate Included

Charger with US/EUR/UK Plugs selectable

USB or RS232 communication interface ,easy to communicate with PLC

Accuracy: ± 0.3% Readings

Sampling Rate: up to 2KHz
Specifications Of ECT Cap Torque Testers
Range

5%~100% Capacity

Accuracy

± 0.3% Readings

Selectable Units

N.m、N.cm、kgf.cm、lbf.ft、lbf.in

Display

240*160 dot matrix LCD(3.1 inch) with LED Backlight

Overload Capacity

120% of F.S.

Measurement Mode

Track, Peak, First Peak、Auto Peak、Auto First Peak、Double Peak

Display Mode

Digital / Curve

Data Sampling Rate

Up to 2KHz

Memory

1000 data

Set Point

Programmable high and low limits

Power

3.6VDC 1600mAH Ni-Mh rechargeable batteries

Battery Life

Approx. 25 hours per charge

Charger

Universal USB/BM charger, Input:110~240VAC

Temperature Effects

<0.03% FS per °C

Communication

USB or RS-232

Software

Free software for USB communication

Outputs

RS-232, "Within" set point output, "Under or over" set point output

Operating environment




Temperature: -10 to 40°C

Relative Humidity: 20 to 80%

Storage environment




Temperature: -20 to +50°C

Relative Humidity: 5 to 90%

Dimension

197*200*142(mm)

Weight

~ 2.5 kg

Accessories

AC adapter/charger, USB cable

Options

Mini-printer, RS-232 Cable, Small Diameter Jaw, EST-TT2 Torque Test Stand.






N*m

N*cm

kgf*cm

lbf*ft

lbf*in

ECT2

0.1~2 / 0.0002

10~200 / 0.02

1~20 / 0.002

0.07~1.48 / 0.0002

0.89~17.7/ 0.002

ECT5

0.25~5 / 0.0005

25~500 / 0.05

2.5~50 / 0.005

0.18~3.7 / 0.0005

2.2~44.3 / 0.005

ECT10

0.5~10 / 0.001

50~1000 / 0.1

5~100 / 0.01

0.37~7.4 / 0.001

4.4~88.5 / 0.01

ECT20

1~20 / 0.002

100~2000 / 0.2

10~200 / 0.02

0.7~14.8 / 0.002

8.9~177 / 0.02