ETTB Torque Meter
The series ETTB digital breakaway torque tester is a simple operation test instrument, the breakaway torque tool tester provides testing manual, electric, and pneumatic torque screwdriver tester, wrenches, breakaway torque test, and other tools.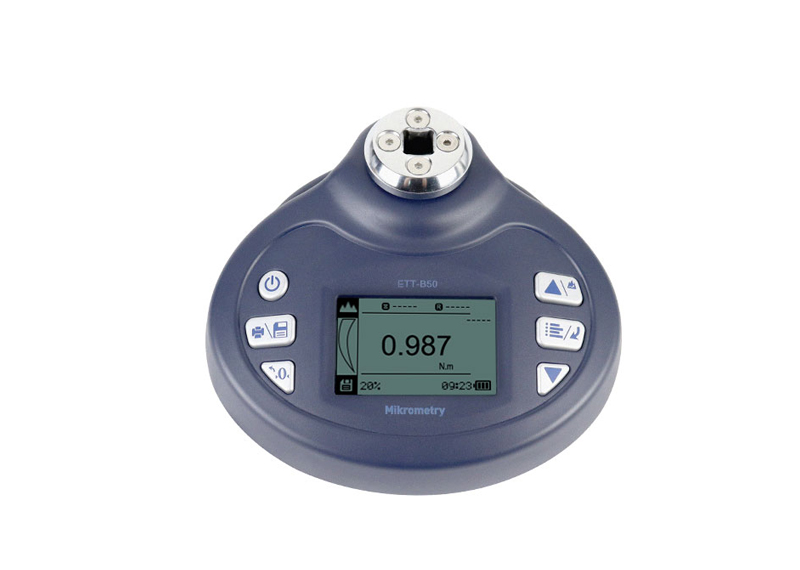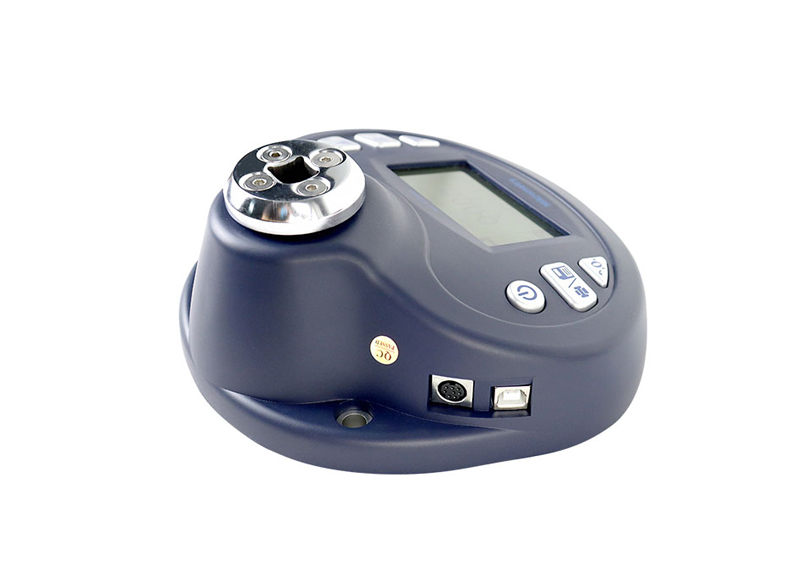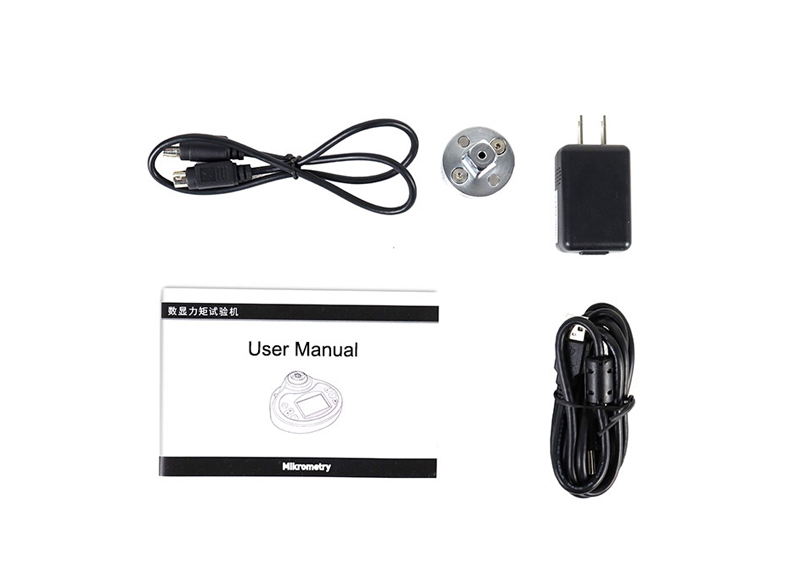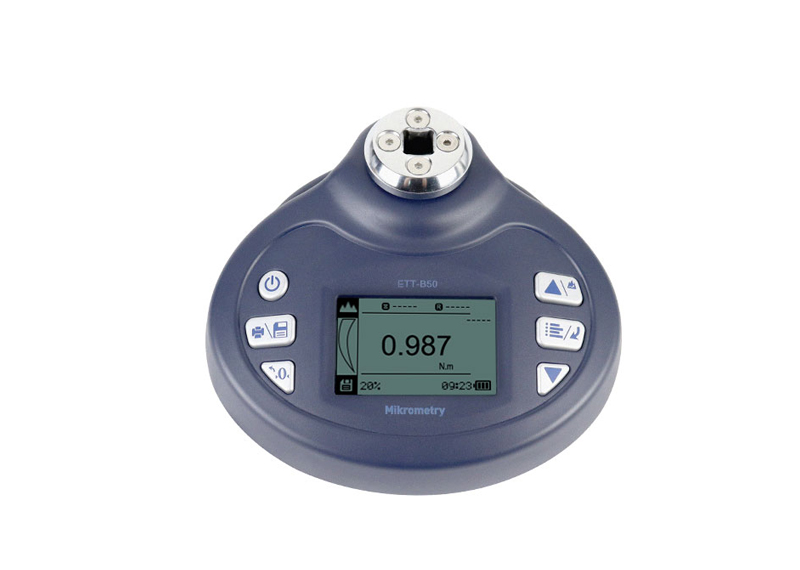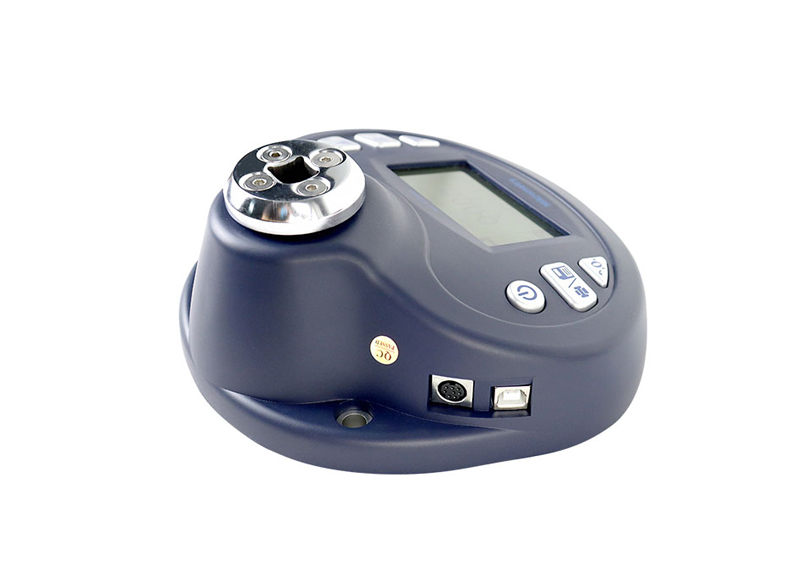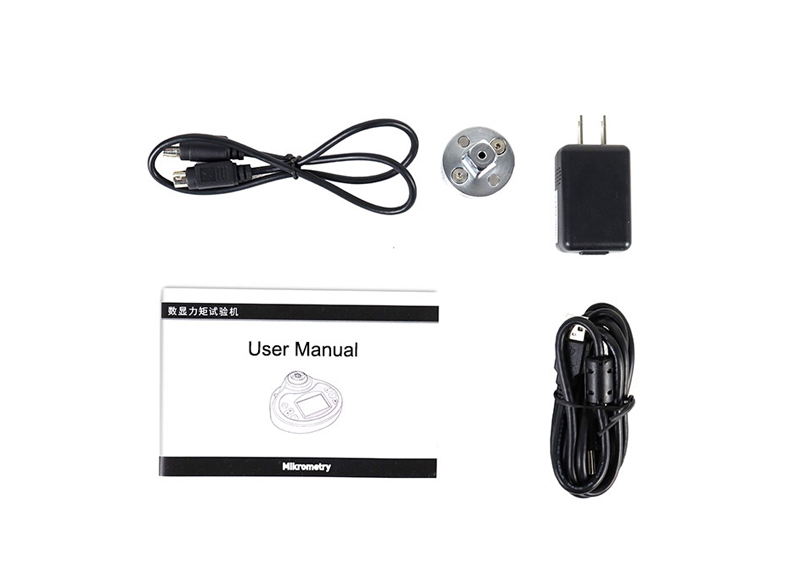 ETTB Torque Meter Features
Curve or digital display modes

Reverse display setting

Calibration certificate Included

Charger with US/EUR/UK Plugs selectable

USB or RS232 communication interface, easy to communicate with PLC

Accuracy: ± 0.3% Readings

Sampling Rate: up to 2KHz
ETTB Torque Meter Specifications
Range

5%~100% Capacity

Accuracy

± 0.3% Readings

Selectable Units

N.m、N.cm、kgf.cm、lbf.ft、lbf.in

Display

240*160 dot matrix LCD(3.1 inch) with LED Backlight

Overload Capacity

120% of F.S.

Measurement Mode

Track, Peak, First Peak、Auto Peak、Auto First Peak、Double Peak

Display Mode

Digital / Curve

Data Sampling Rate

Up to 2KHz

Memory

1000 data

SetPoint

Programmable high and low limits

Battery Indicator

The display flashes the battery icon when the battery is low

Power

3.6VDC 1600mAH Ni-Mh rechargeable batteries

Battery Life

Approx. 25 hours per charge

Charger / Adaptor

Universal USB/BM charger, Input:110~240VAC

Temperature Effects

<0.03% FS per °C

Communication

USB or RS-232

Software

Free software for USB communication

Outputs

RS-232, "Within" set point output, "Under or over" set point output

Operating environment

Temperature: -10 to 40°C

Relative Humidity: 20 to 80%

Storage environment

Temperature: -20 to +50°C

Relative Humidity: 5 to 90%

Dimension

197X183X83 mm

Weight

~ 1.6 kg

Accessories

AC adapter/charger, USB cable, Square drive adapter

Options

Mini-printer, RS-232 Cable, Rundown Adapter, ETS-TT1 Torque Test Stand, ETS-TT2 Torque Test Stand.
Model

Capacity/Resolution

N.m

N.cm

kgf.cm

lbf.ft

lbf.in

Interface

ETTB2

0.1~2/0.0002

10~200/0.02

1~20/0.002

0.07~1.48/0.0002

0.89~17.7/0.002

☐ 12.5(1/2"),
☐ 6.3(1/4")

ETTB5

0.25~5/0.005

25~500/0.05

2.5~50/0.005

0.18~3.7/0.0005

2.2~44.3/0.005

ETTB10

0.5~10/0.001

50~1000/0.1

5~100/0.01

0.37~7.4/0.001

4.4~88.5/0.01

ETTB20

1~20/0.002

100~2000/0.2

10~200/0.02

0.7~14.8/0.002

8.9~177/0.02

☐ 12.5(1/2"),
☐ 10(3/8")

ETTB50

2.5~50/0.005

250~5000/0.5

25~500/0.05

1.8~36.8/0.005

22~443/0.05

ETTB100

5~100/0.01

500~10000/1

50~1000/0.1

3.7~74/0.01

44~885/0.1