ETG12F1 Magnetic Coating Thickness Gauge
The Coating Magnetic Thickness Gauge ETG12F1 is a professional tool and at the same time easy-to-use device that is used for accurate measurements of coatings or coatings on various metal surfaces. High dust, gas pollution, changes in humidity and temperature will not stop the operation of this magnetic pull off gauge device. This magnetic paint thickness gauge is designed to not-destructively measure the thickness of non-magnetic coatings(including paint, enamel, plastic, epoxy, etc)on iron or steel.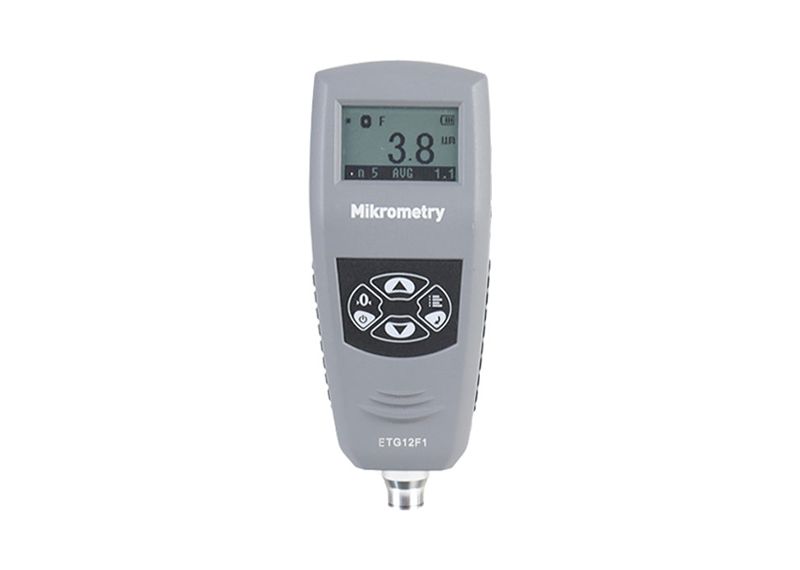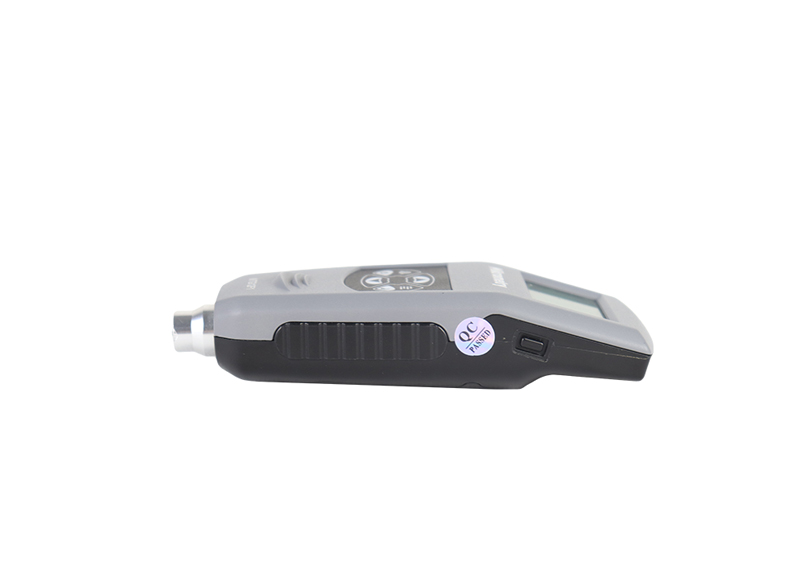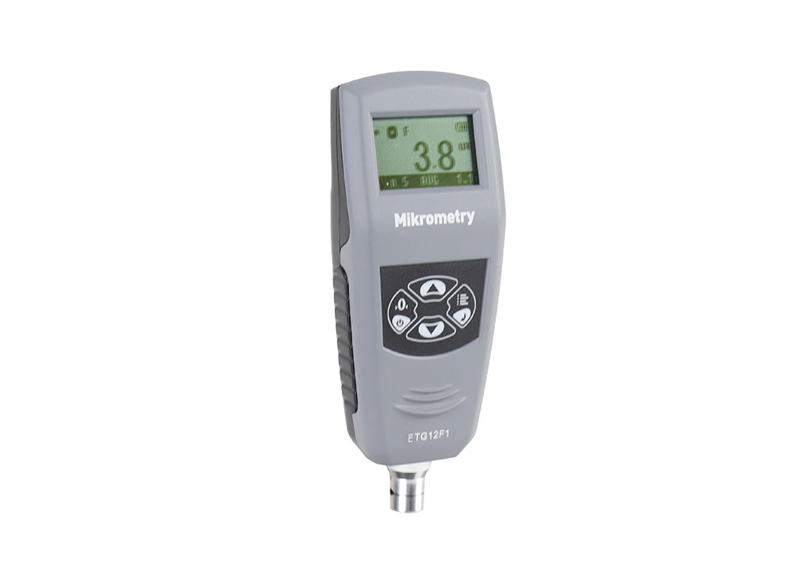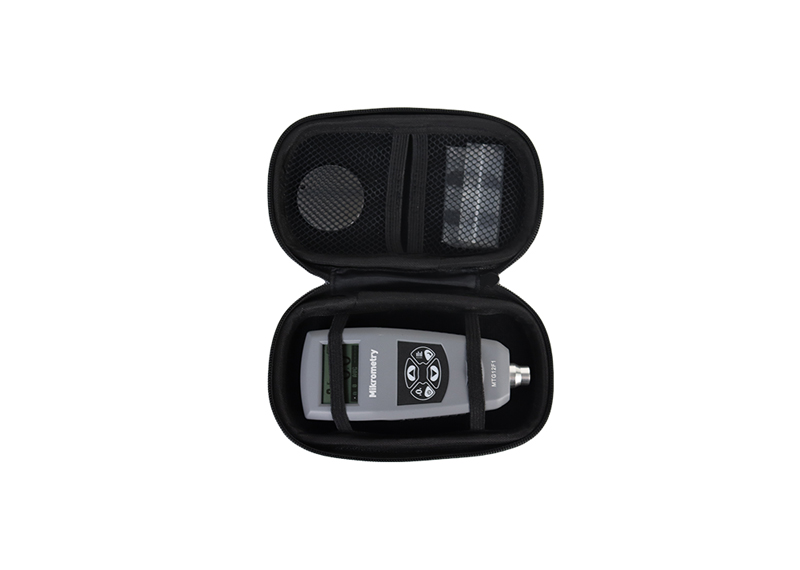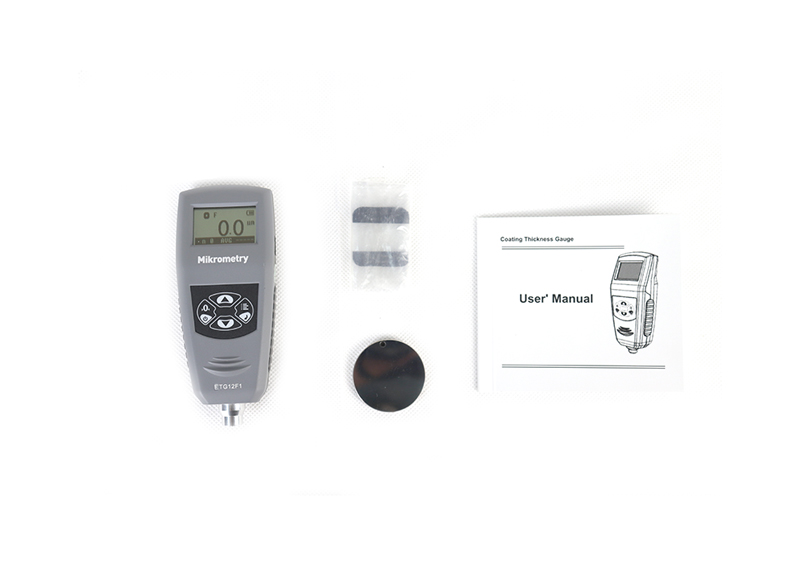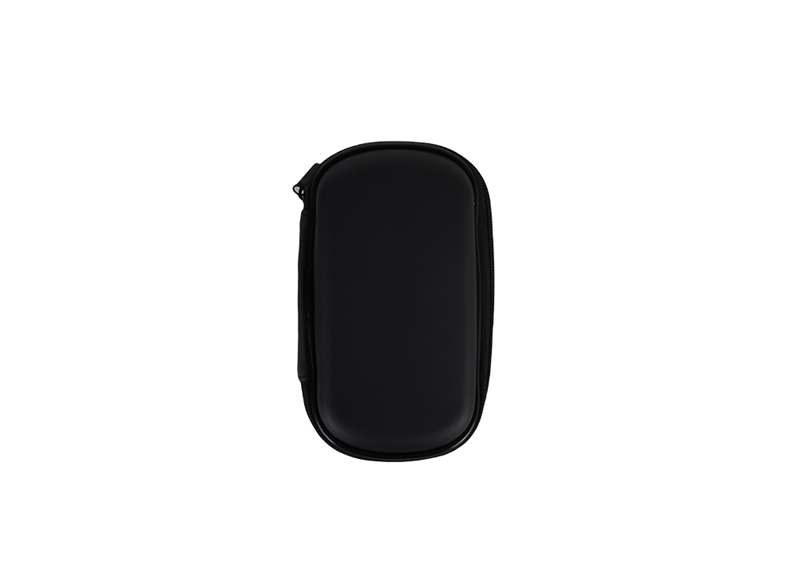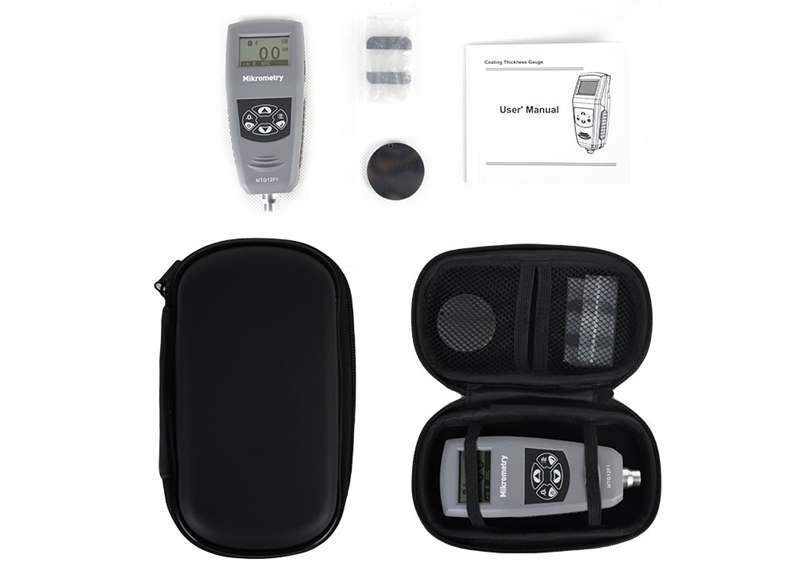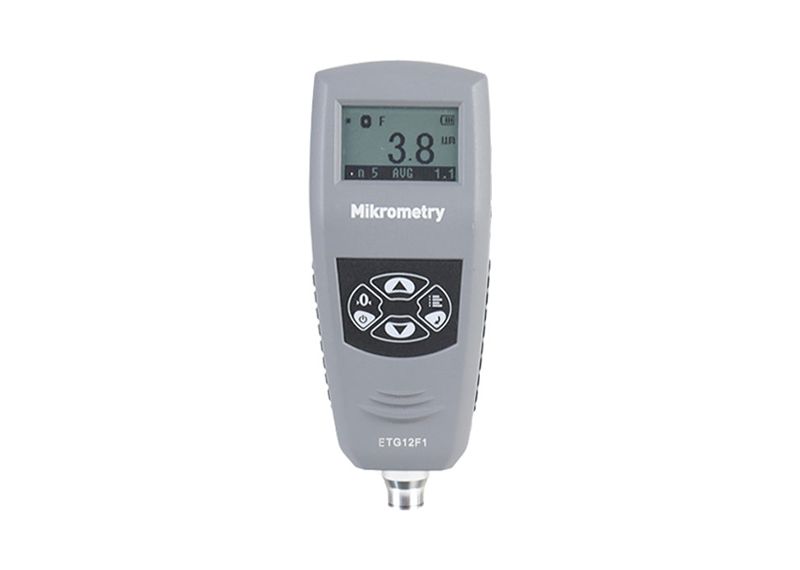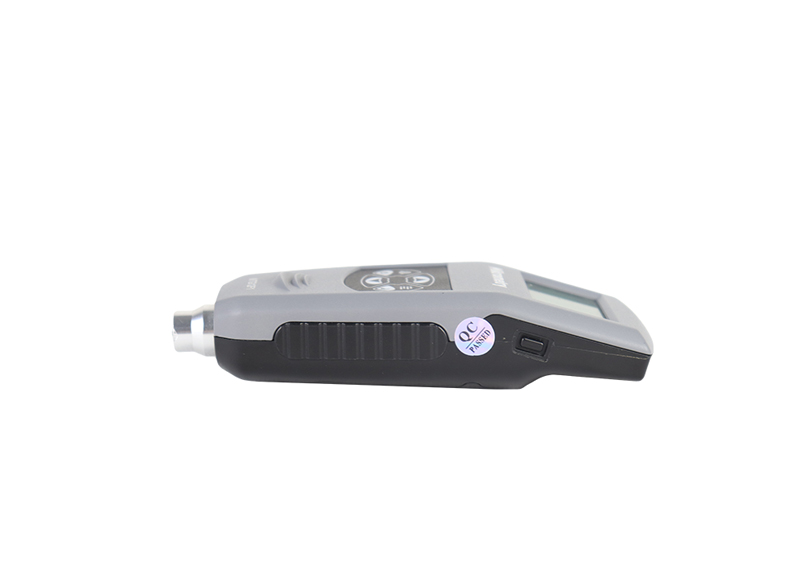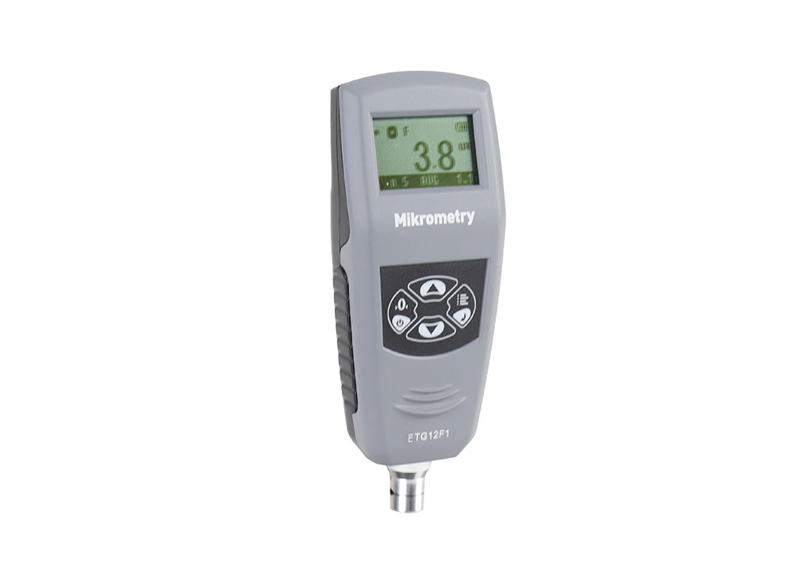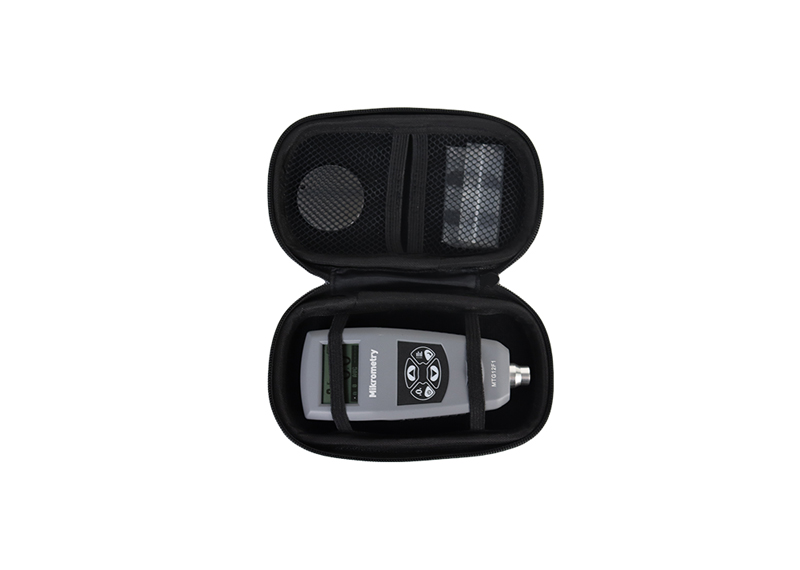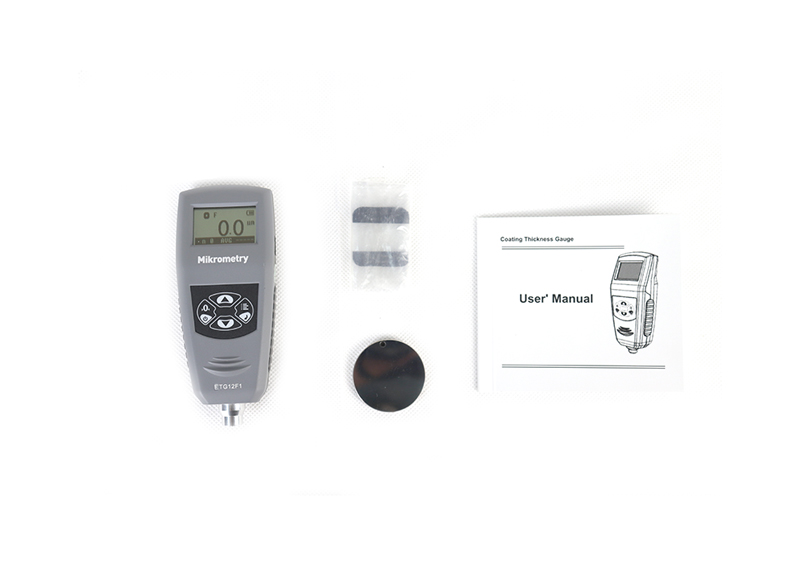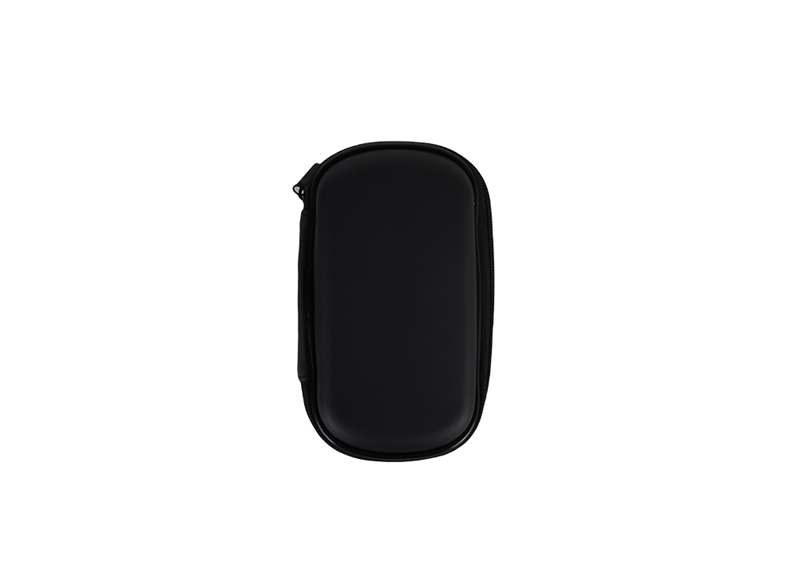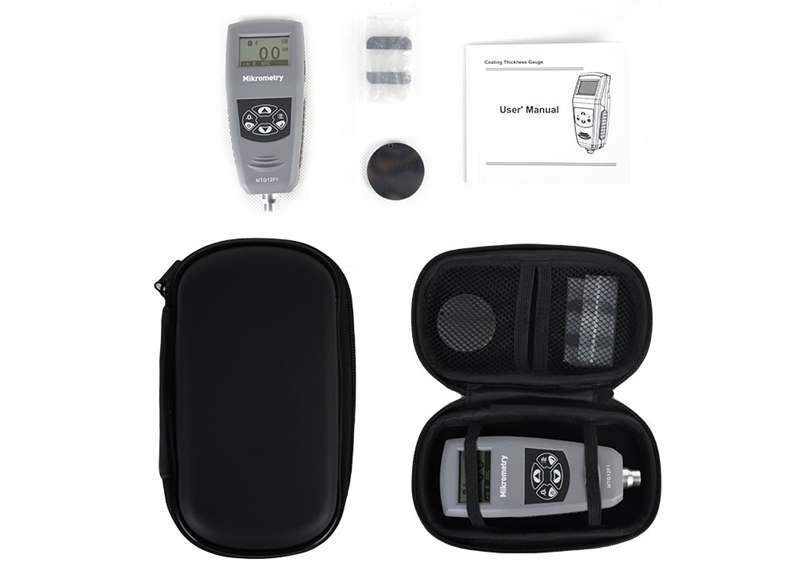 Feature of ETG12F1 Magnetic Coating Thickness Gauge
Very compact size with integrated probe

Magnetic induction method (ISO 2178, ASTM D7091), measurement of non-magnetic coatings on magnetic substrates

Data memory is up to 500 readings.

Ready to measure immediately without calibration.

Easy to perform zero-point correction provides correct measurement results for measuring applications with little changes in shape and substrate material.

The one-point calibration function allows for an adaption in cases of severe changes in shape or substrate material and enables high-precision measurements in selected measurement ranges.

Statistic function allows for evaluation of a measurement series and display of the most significant characteristic statistical values.
Specifications Of ETG12F1 Magnetic Coating Thickness Gauge
Test Method

Magnetic induction

Measuring Range

0-1250μm (0~50 mil)

Resolution

0~999 μm:0.1μm

≥1000μm:1μm

Accuracy

0~100:±2.0μm

101~1250μm:≤ 2.5 %

Data Memory

500 readings

Display

Graphic LCD with backlight

Power Supply

1.5V*3(AAA alkaline batteries)

Operating Temperature

0~50℃

Dimension

150 * 50.5 * 29 mm

Weight

110 g

Accessories

Thickness gauge, substrate, certification foils set, user manual, manufacturer certificate

Certificate

CE