EST-TT2 Manual Torque Test Stand
Mikrometry EST-TT2 torque manual test stands are vertical diesel engine test bench, used for pressure wrenches, screwdrivers, rotors and other diesel testing, the overall structure design is reasonable, the handwheel operation loading, reducing the error of manual measurement.
Our sensor or ETT series digital torque tester can be optionally matched by our EST-TT2 torque test stand.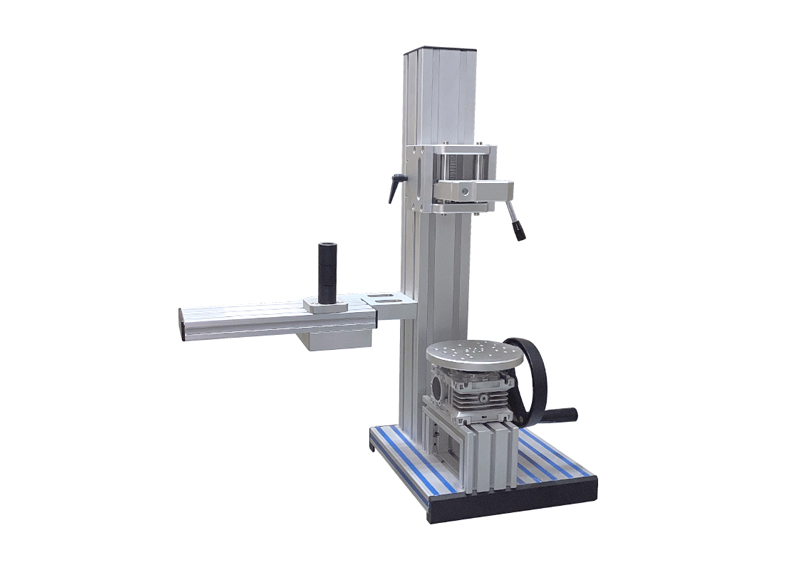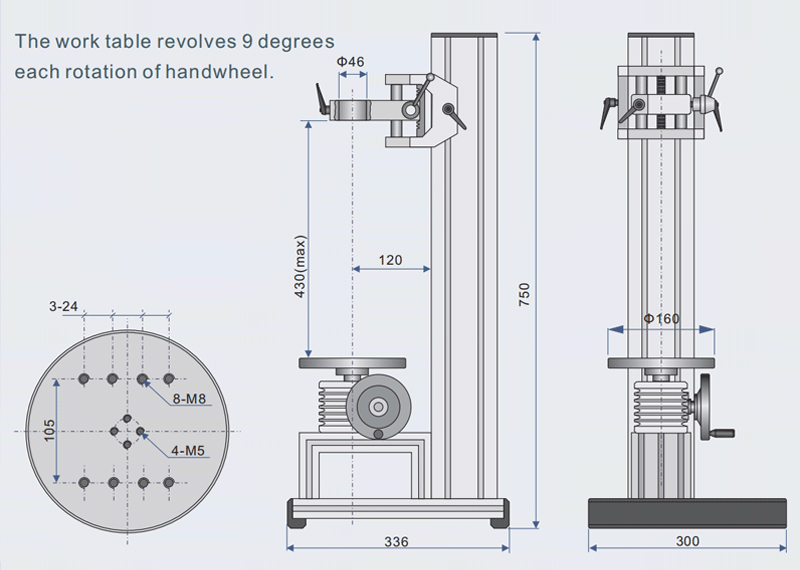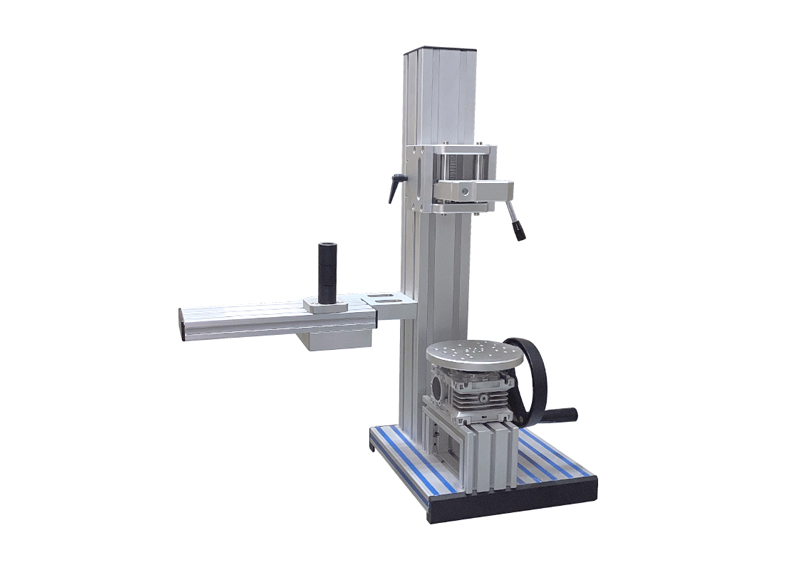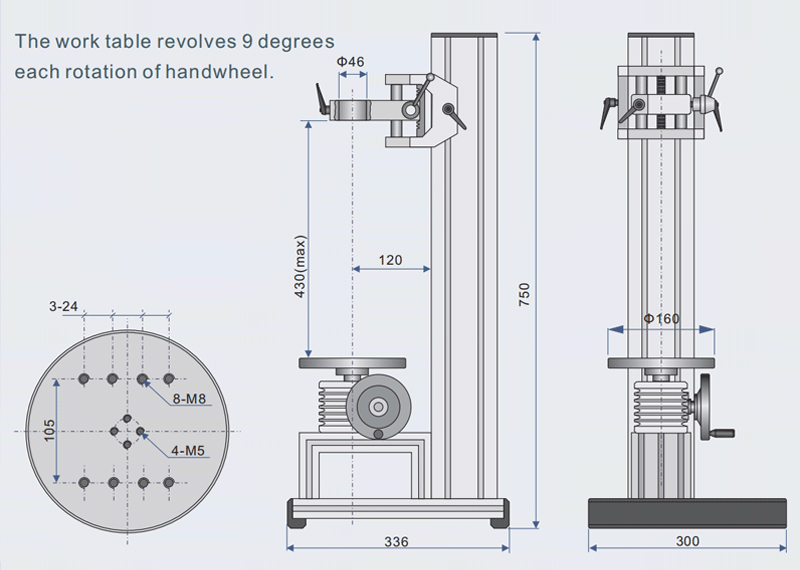 EST-TT2 Manual Torque Test Stand Features
Handwheel, reducer loading more labor-saving.
The slider can be adjusted up and down.
All aluminum frame, more stable measurement
Optional with our sensor or ETT series digital torque tester
EST-TT2 Manual Torque Test Stand Specification
| | |
| --- | --- |
| Maximum Torque | 100 N.m |
| Angular Travel | CW or CWW no limit |
| Angular Rate | 9°/ wheel rev. |
| Throat | 120 mm |
| Slider Adjustable Height | 430 mm (Max) |
| Slider Stroke | 45 mm |
| Dimension | 336*330*750mm |
| Weight | 19 kg |